Update: Milestones also had some gear stolen while in the same venue – you can read a statement from the band below.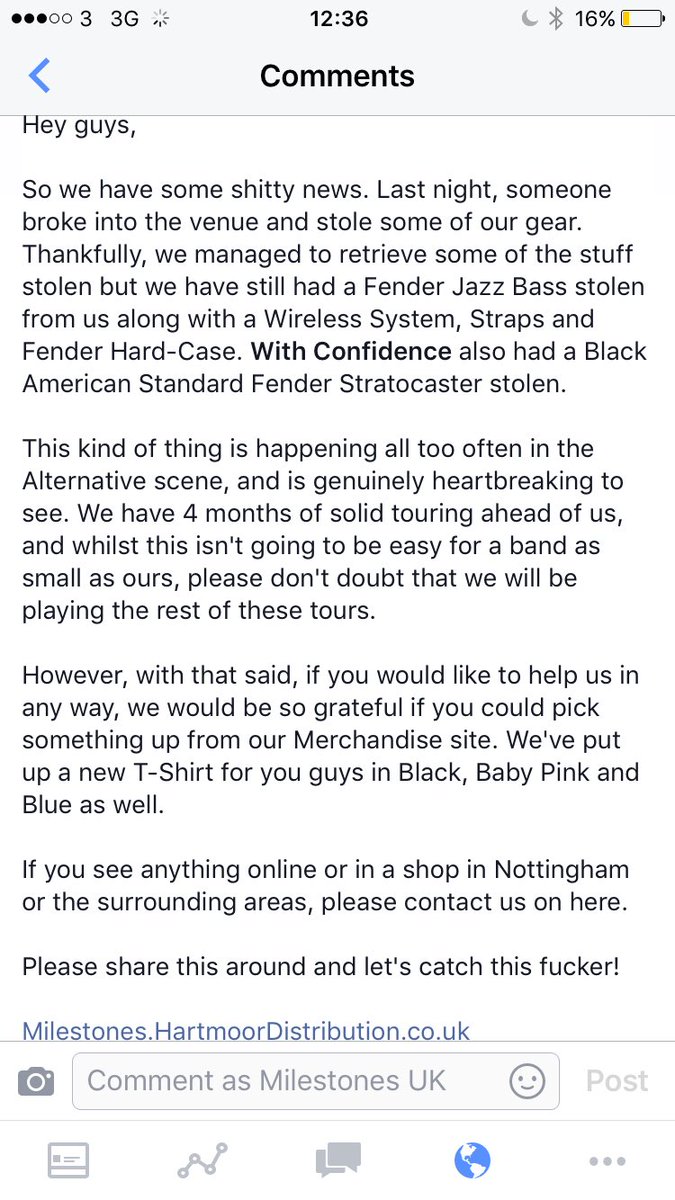 Original Post: *Gosh darn it! Makes us so angry!*
With Confidence (WC) had two guitars stolen last night – the band played a show at Rock City in Nottingham.
WC revealed the news in a post on their Facebook page – read post in full below.
"Last night at our show in Rock City, Nottingham we've had two guitars stolen. Below are details of the guitars, with pictures of the absolute dickhead attached [see below]. If you have any information please contact us ASAP at withconfidenceband@live.com.au.

Black American Standard Fender Stratocaster, Tortoiseshell Pickguard w/ white pickups/knobs, Maple Fingerboard, Upgraded locking tuner machine heads, Dimarzio Clip Lock Strap with Shure Wireless Reciever Pack attached.

Black Mexican Fender Jazz Bass, Left Handed, Rosewood Neck, Black Pickguard."
IF ANYONE KNOWS ANYTHING, PLEASE CONTACT THE BAND!